GaiGai is a leading offline dating agency in Singapore. Founded in 2015, it is one of the largest and fastest growing matchmaking agencies that is accredited by the Social Development Network (SDN), a governmental body under the Ministry of Social and Family Development (MSF) of Singapore.
GaiGai has close to 80,000 qualified singles in our database! Our membership system virtually allows any single who wants to date to become a member. For those who prefer a more active search for their lifelong partner, they can pick up a customisable paid dating package with GaiGai.
GaiGai also regularly organises thematic or interest-based activities and bi-annual Mega Events to help singles mingle in a casual yet highly engaging settings in a speed dating format.
Outside of Singapore, the service has active presence in Taiwan and Hong Kong (known as Paktor Premium 拍拖約會吧 and HeyDouble ) as well as Malaysia (known as Datesmith). In 2016, GaiGai introduced Fleek, an image and date coaching agency committed to help individuals create the best first impression.
With an extensive database of quality clientele, experienced dating practitioners; modern matching technology and a dedicated events team. GaiGai aims to create meaningful connections and successful matches for singles from all walks of life.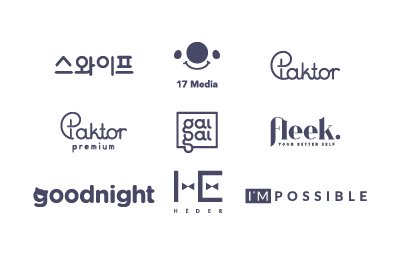 It is my pleasure to welcome you as a GaiGai member. As Singapore's trusted modern dating agency, we want to thank you for entrusting us with your happiness. 
We have a team of professional relationship managers and matchmakers who are truly passionate about bringing singles together. 
We pride ourselves in arranging quality dates and always feel a sense of achievement when our members get into blissful, lasting relationships. 
It is always heartwarming to receive invites to weddings or baby showers! We want to be more than just a matchmaking agency, we want to be the best dating agency in Singapore to provide premium dating services and to create meaningful connections for singles from all walks of life.