Do you know the difference between compatibility and chemistry?
In love and dating, these two concepts are often confused. People think that if they have chemistry with someone, they're automatically compatible. But that's not always the case.
In this article, we'll break down the difference between compatibility and chemistry, as well as their pros and cons, so you can decide which is more important to you.
What Is Compatibility?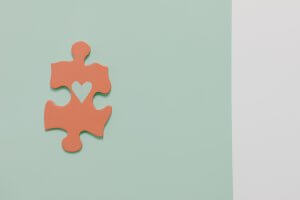 In relationships, compatibility is key. What do we mean by compatibility?
Basically, it's how well you and your partner mesh together. Do you have the same interests? The same values? Are you able to communicate well with each other?
These are all important questions to ask yourself before getting serious with someone. Why? Because if you're not compatible, you're going to have a lot of problems down the road.
What Is Chemistry?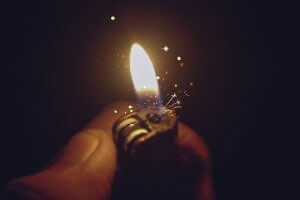 Chemistry is all about that elusive spark—that something that makes you feel alive when you're around the person. It's hard to describe, but you just know it when you feel it. You might be compatible with someone on paper, but that doesn't mean you have chemistry. You only know whether you have chemistry with someone once you spend sufficient time with them.
Compatibility vs Chemistry: Pros and Cons
Compatibility
PROS
CONS

Measurable:
You can quantify compatibility by looking at factors like interests, beliefs, and goals.

Can Lack Natural Passion:
If the couple does not put in effort to maintain romance, the relationship can be monotonous and boring.

Stable:
A good foundation of compatibility can make a relationship more consistent. This is the basis for a committed relationship.

May Not be Love at First Sight:
The couple will have to grow their love for each other over time.

Meaningful Conversations:
People who are compatible tend to delve into deeper conversations more quickly. Such conversations will also result in a stronger bond.
Lack of Polarity:
Attraction can happen on other levels, but there may be little polarity (attraction of opposites).
Chemistry
PROS
CONS

Passionate:
Chemistry can be intense and passionate.

Be Prepared for The Lows:
Chemistry can be a roller coaster ride, with a lot of highs and lows. It will not be very pleasant when the lows hit.

The Spark:
Chemistry can make you feel alive, especially in the beginning.

Volatile:
Chemistry, with the absence of compatibility, can lead to drama and instability.

Can Overcome Odds:
Chemistry can help you be less critical of the other person's shortcomings as no one is perfect.
Blind to His/Her True Colours:
Chemistry is a high that can be blinding. It can make it difficult to see the other party for who they really are.
Why Compatibility Is More Important Than Chemistry
So, which is more important in love? Compatibility or chemistry? It's safe to say that both are important, and you need both of them to have a stable and romantic relationship.
However, if we had to choose one to prioritise when in the dating market, we'd say compatibility is more important than chemistry. Let us explain why.
#1 Reason
Prioritising Compatibility is More Practical
Compatibility gives you a higher chance for a committed relationship. Sure, if you're only interested in casual flings now, then prioritising chemistry would be common sense. However, for many people who are interested in a long-term, committed relationship, compatibility is an easy choice.
Compatibility paves the way for a successful relationship via mutual, effective communication, and a natural appreciation for each other that will grow with time. This is not to say that you can't have a committed relationship with someone you have chemistry with – it's just that it's harder to maintain a relationship with just chemistry alone. Which comes to our second point…
#2 Reason
Prioritising Compatibility is More Sustainable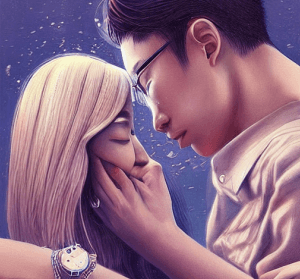 If you want to make a long-term relationship work with just chemistry and little compatibility, be prepared to work hard to overcome many obstacles.
When a couple has little compatibility, many arguments and misunderstandings may arise due to the differences in values, beliefs, life goals, or even just the way they speak. This means that in order for the relationship to survive, both parties must be willing and mature enough to resolve arguments amiably and be able to put themselves in each other's shoes.
If that sounds like too much work for you, then it may be better to look for someone who is more compatible with you.
#3 Reason
Chemistry is Fleeting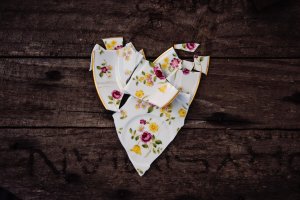 Chemistry might fade. Alone, it is all about feelings, and those feelings can change on a dime, especially if and once you find out that the other party is rarely on the same page as you.
But compatibility is based on factors like shared values and goals, which are much more stable and long-lasting as our outlook on life tends to solidify once we reach a certain stage in adulthood.

Conclusion
In dating and love, both compatibility and chemistry are important. The best case scenario is when you find a date or partner whom you are both compatible and have chemistry with.
However, we don't always get the best case scenario.
Therefore, in our opinion, compatibility is more important to prioritise if you're in the dating market. After all, you can't build a strong relationship on chemistry alone – you need to be compatible too.
-End of Article-
Want to skip the tedious work of finding a date you're compatible with?
>>Click here to sign up for a FREE profiling session to find out if there are profiles in our database that are compatible with yours.
Want to join a GaiGai Event?
We typically host 2 events per month.