When it comes to dressing for your first date, it's important to choose an outfit that makes you feel confident and attractive.
So, what's the best way to dress for a first date? Well, that depends on the type of man you're dating, and the type of lady you are. Some guys prefer a more casual look, while others are drawn to women who dress up a little more.
In this style guide, we'll give you three looks that are always sure to impress, along with tips on how to style each look for your specific date.
Style #1
The Girl Next Door
Casual and Cool
There's something about the girl next door style that just creates warm and fuzzy feelings in men's hearts. It's natural, effortless, and always looks good. If you're looking to encourage a man to be more receptive and open to you on your next first date, this is the style for you.
What You'll Need
Messy bun

With a sweet-looking hair tie or claw clip

A light, airy blouse, or a crop top
Jeans
Flats or Sandal Heels
Makeup Looks

Natural, No-makeup makeup
French Girl Look: Minimal makeup, but with a blotted red lip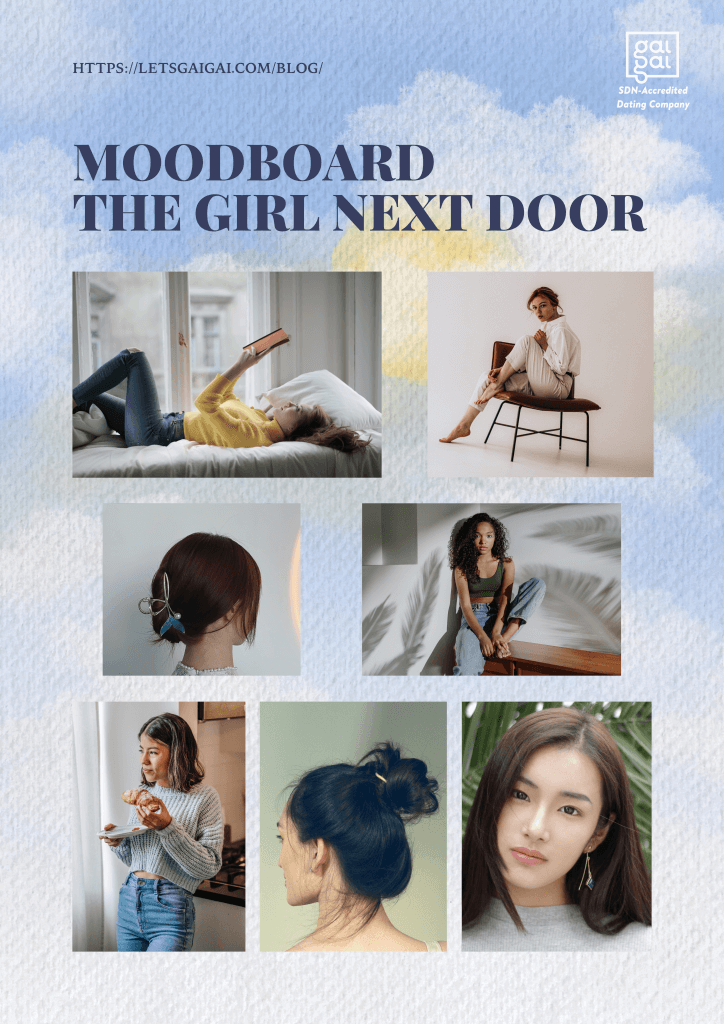 You should wear this style if you…
Are comfortable in your own skin
Prefer to spend minimal time dressing up
Do not like ultra-feminine styles, and prefer something neutral
You should NOT wear this style if you…
Like to dress up and look absolutely perfect
Want to turn heads  
Have a colourful personality, and would suit more distinctive, specific styles. 
Style #2
The Sexy Siren
Power Red
Go for this look if you're looking to feel sexy and powerful on your first date. This look is all about commanding attention. Men love this style because it exudes strength and femininity at the same time. It shows that you're unapologetically yourself. What's more, science has proven that red on women drives men wild.
What You'll Need
A little black dress

Or any other dressy outfit that incorporates darker tones

Makeup Looks: 

Soft Glam
Pin-Up Look
MUST: A Red Lipstick that suits your skin tone 

Red nail polish that suits your skin tone
Heels
*If you're unsure which red suits your skin tone, do consider consulting Store Assistants at makeup counters, trying on several before buying, or leaving all this work to a professional image coach who will guide you instead.
>>Click here to contact us in order to find out more about professional image styling to upgrade your look.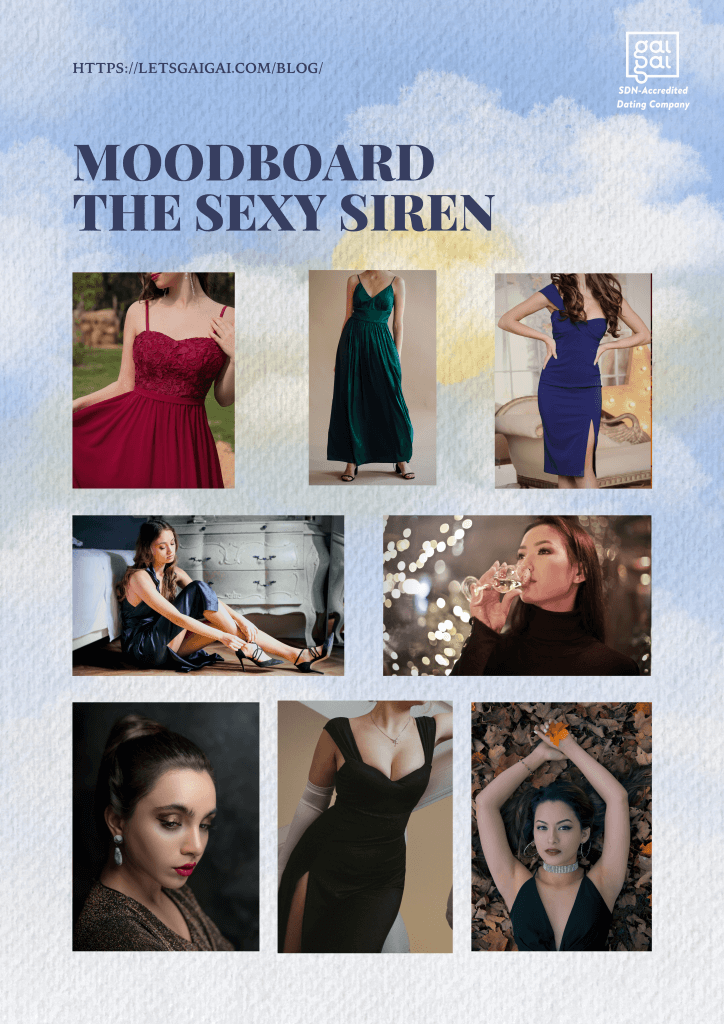 You should wear this style if you…
Love the idea of looking classically bold and feminine
Do not mind spending time perfecting your makeup and style
Are experienced in styling or have an image coach to guide you
You should NOT wear this style if you…
Tend to be shy or uncomfortable with attention 
Do not know your best shade of red
Have a more relaxed or casual style or personality
Style #3
The Glamorous Goddess
Feminine and Flirty
You can't go wrong with a sundress when dressing for a first date. There are endless memes on how much men love sundresses. Sundresses are both functional and incredibly cute. They are the perfect in-between – not too casual and not too dressy. Men will always fawn over a woman in a sundress because they are a breath of fresh air. They're flattering on every woman.
What You'll Need
A sundress in a bright colour or floral pattern
Natural hair worn down
Makeup Looks:

Korean Popsicle lips
Natural makeup with some shimmer
Optional: add a pop of colour with light/pastel coloured eyeshadows, or a vibrant coloured but soft eyeliner

Necklace and Earrings
Wedges or sandals
You should wear this style if you…
Want to feel pretty and feminine 
Want to show off your curves
Would like to come across as warm and inviting
You should NOT wear this style if you…
Tend to be self-conscious about your hips or stomach
Are not comfortable in dresses
Have a more edgy style or vibe
Conclusion
When it comes to a first date, one of the most important things you can do is dress well. You should dress well not just for the other person, but more importantly, for yourself. You want to look your best, and feel your best. After all, you never know where things might lead.
-End of Article-
Interested in 1-1 Personal Image Styling Sessions or Workshops?
Interested in 1-1 styling advice for your own body type? Want a certified image stylist to bring you around shopping for your best clothes? Want to receive personalised, curated advice on how to dress to look your best? *Want to find out what's YOUR best shade of red?
>>Click here to contact us in order to find out more about personal styling for yourself.
Psst! Don't have a Date yet?
Perhaps you are simply too busy to meet new people. Or there just aren't enough opportunities in your life to meet a potential lady whom you may click well with. At GaiGai, we match dates up according to compatibility and individual members' criteria, which will aid in creating that spark you're looking for.
>>Click here to sign up for a FREE profiling session to find out if there are profiles in our database that are compatible with yours.
Want to join a GaiGai Event?
We typically host 2 events per month.