Details
Last Friday night, our GaiGai team held a Singles Craft Workshop Event at Goodman Arts Centre. We collaborated with The Rainbow Artisan to host this Singles Meet Event.
Our team controlled the number of participants and gender ratio to allow for 1-1 matching in this small-scale event.
Matching Based on Love Languages by GaiGai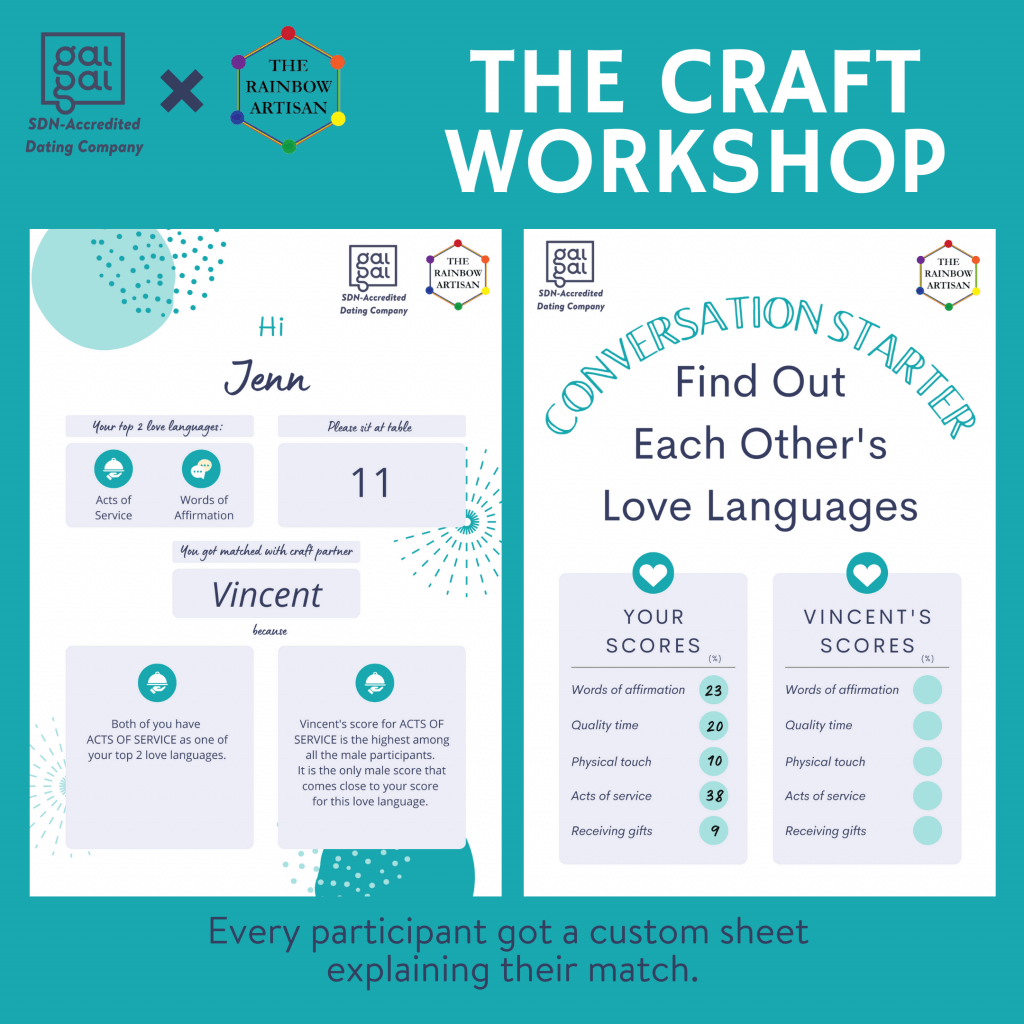 Prior to attending the event, we individually contacted participants to complete an in-depth love language quiz to determine their top love languages (Words of Affirmation, Quality Time, Physical Touch, Acts of Service, and Receiving Gifts). This allowed our team to match participants up as craft partners for the workshop according to their specific love language scores.
On the day of the workshop, each participant received a personalised sheet pack explaining who they got matched with. We also included several infographics (not shown here) in the sheet pack as part of the GaiGai event experience.
Jesmonite Holder Craft by The Rainbow Artisan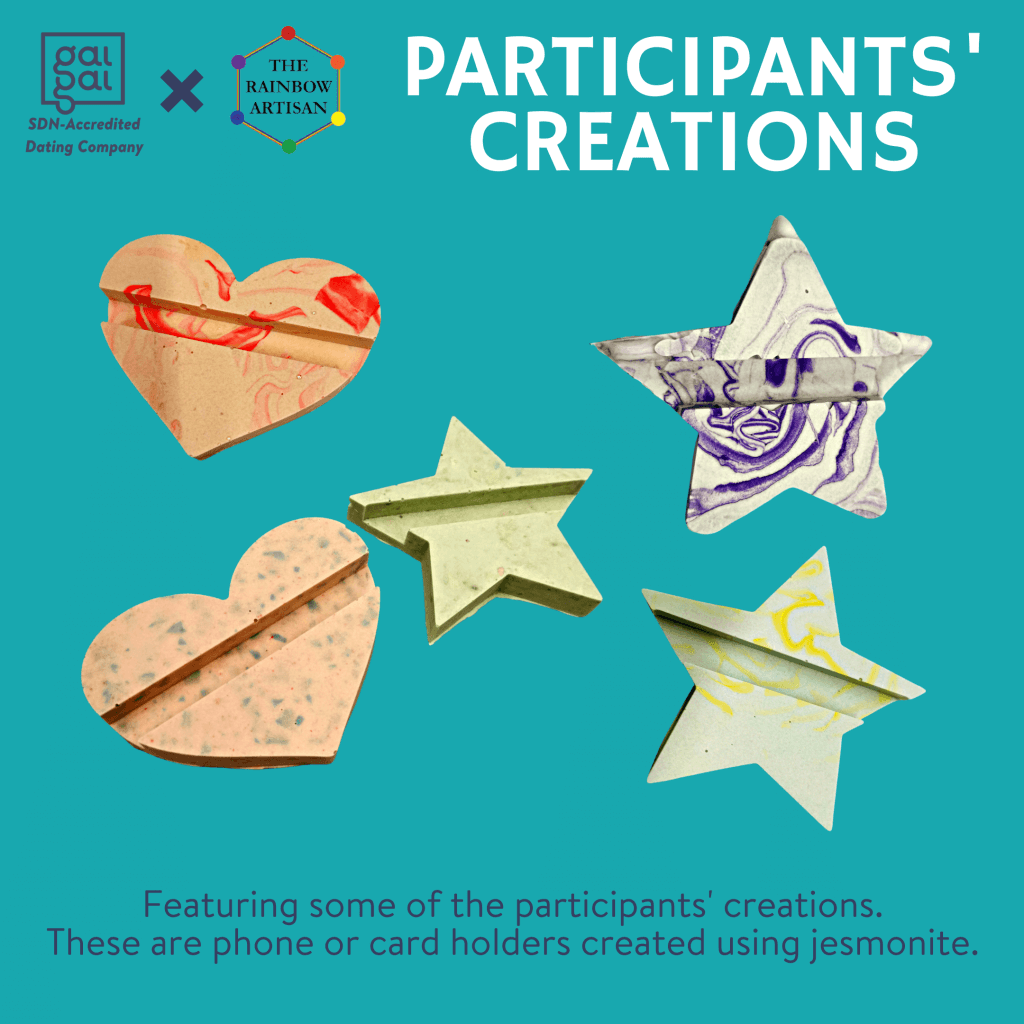 Alice from The Rainbow Artisan hosted the crafting part of the workshop. She guided participants step-by-step on how to create phone or card holders. Each participant decided on their own mould, design, and colours. Some decided on a swirl-style, while others created a terrazzo-style holder.
The holders were created using jesmonite. Jesmonite is a safe and toxic-free water-based acrylic resin. It is an eco-friendly and versatile material because it can replicate a diverse range of textures, and create a wide variety of products.
What Participants Got Out of the Event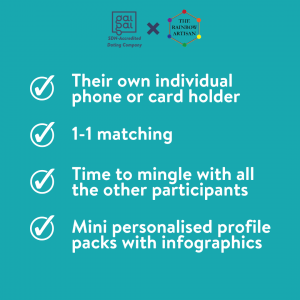 Our team structured the event so that participants would get 1-1 time with their craft partners, and opportunities to get to know all the other participants. Everyone got to take home their polished creations in a cute bag.
Overall Rating by Participants: 4.5/5
-End of Article-
Want to join a GaiGai Event?
We typically host 2 events per month.
>>Click here to check out our latest events.
Want to learn more about love languages?
>>Click here to check out our blog post on the 5 love languages.
Looking to get matched to a compatible partner according to your preferences?
>>Click here to sign up for a FREE profiling session to find out how.